We have a team of highly professional landscapers ready to take on your next landscaping project. It is with great pride that we offer you premium landscape design and installation services. This may include the design and installation of a landscape lighting scheme that is sure to enhance the overall aesthetics, safety and security of your property!  
Contact us today and we will work with you to make all of your landscaping dreams become a reality. Once you are completely satisfied with the proposed design; we will then commence the construction phase of the project. Let us start with a free consultation and get you on your way!
When it comes to anything 'Hardscaping' we are the company for the job. At DMS Landscaping and Hardscapes, we have all the experience and the knowledge necessary to design and install a wide range of hardscape elements. We believe that hardscapes are a great way of utilizing your outdoor space to enhance how you use your property.
There is no doubt that addition of hardscape elements will not only increase aesthetic appeal, but they also add more function and practicality. It is no wonder that homeowners are placing much more importance on their outdoor spaces nowadays; why not maximise your space and increase you living areas into the outdoors?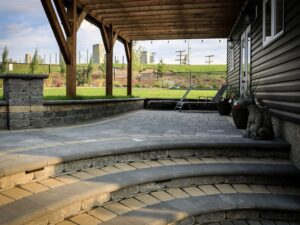 There are a range of paver stones you can choose from and these individual units have to be set on compacted sand and sealed. As long as good quality materials and workmanship is used in the work, the installation will last for a number of years, without any trouble.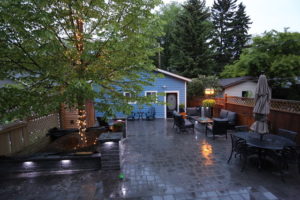 Paving stones are slightly different from interlocking pavers, though many people do tend to use these two terms interchangeably.
We can create patterns such as quadrangles, loops, circles or waves- all these patterns will be spaces perfectly and the arrangement will be done meticulously and accurately.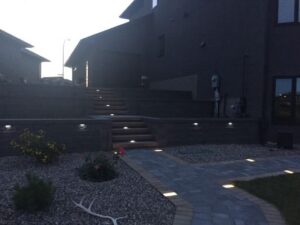 We are the experts that provide excellent custom retaining wall solutions to customers across Saskatoon. We have handled a large number of projects and constructed these specially-engineered walls for many customers.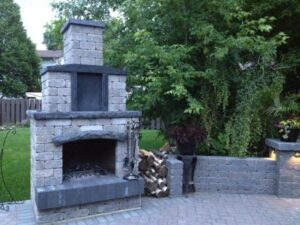 It's an amazing feeling to sit out on your patio or deck on a cold winter evening, enjoying the warmth of a crackling fire. There is something undeniably comforting and welcoming about having a fireplace in your backyard.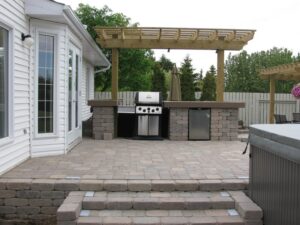 An outdoor kitchen is an excellent addition to a home; it extends the indoor spaces and gives your home a very spacious and airy look.
When your home itself has such a stunning leisure-zone, why would you feel encouraged to go elsewhere for a spot of relaxation?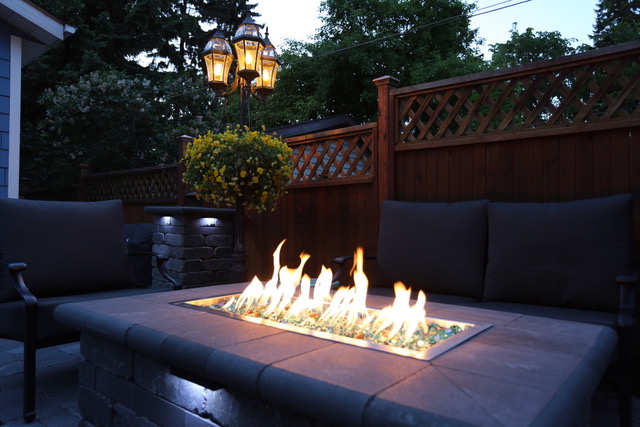 The deck or patio on your property, adds to its functionality, one way to ensure that you are able to use these open areas in the colder months, is to install a fire pit. 
We provide custom fire pits that could be made of brick, concrete or natural stone.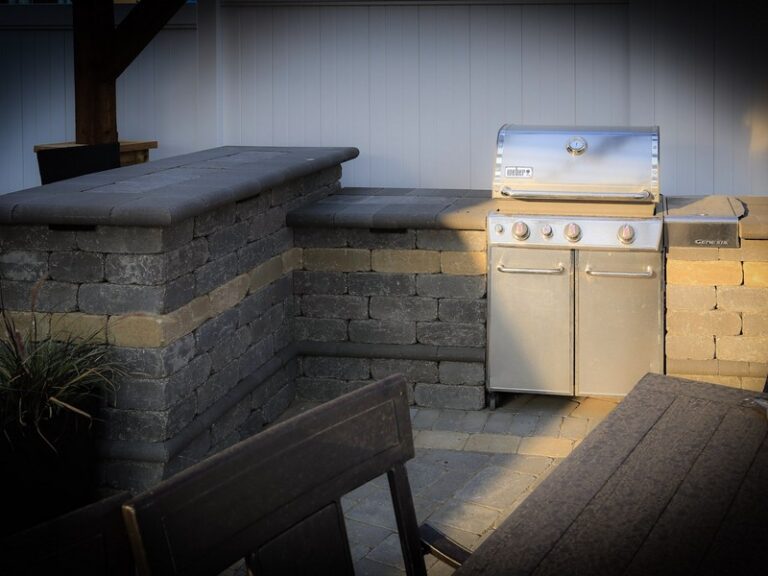 When it comes to outdoor living elements; many customers in Saskatoon request BBQs and grills. These are a very essential aspect of any outdoor living space. The space around a BBQ becomes the perfect relaxation spot and you can spend leisurely weekends there with family and friends.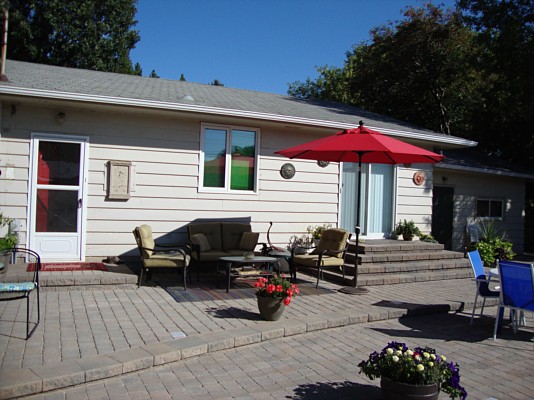 We design patios that are functional and aesthetically appealing. While there are a number of aspects we keep in view while designing patios, one of the primary things we keep in view is that the installation should be long lasting.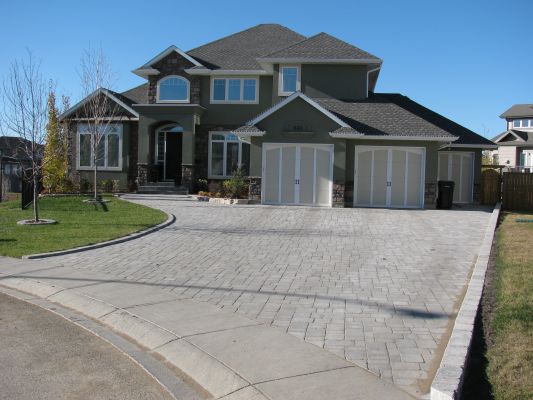 The driveway on your property is probably one of the most hardworking features on it; as it sees foot and vehicular traffic and has to deal with things like oil stains, dirt and debris. Of course, it also has to stand up to the harsh UV rays of the sun. We at DMS Landscaping and Hardscapes are one of the oldest driveway paving companies in the region.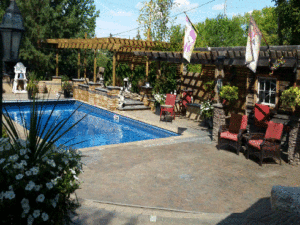 Having a pool on your residential property is a definite plus. It provides hours of fun and the poolscape becomes the perfect leisure-zone where you can spend weekends with family and friends.
The simple fact is that adding a deck becomes one of the best ways to add dimension to your backyard.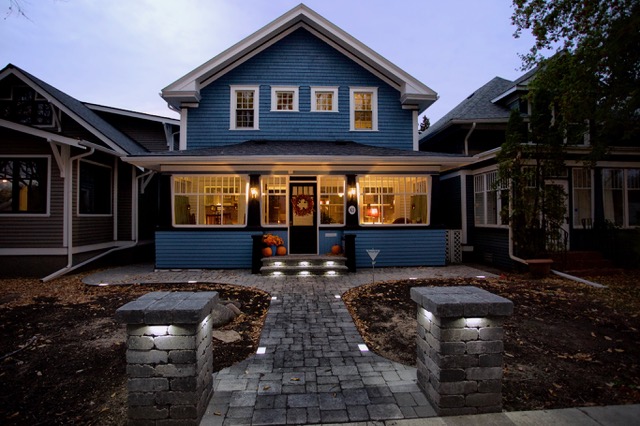 Sidewalks and walkways are much more than mere concrete strips that line roads and streets. They are elements which are almost an integral part of many landscaping projects.
These installations can be as simplistic or elaborate as you want them to be.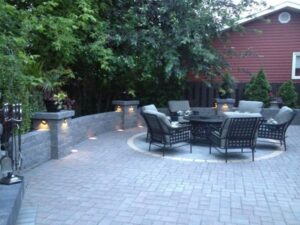 We are a locally-owned, company with over 30 years of experience in the field. Our team are highly skilled designers that can provide excellent lighting design based on the overall styling of your project.
© 2021 DMS Landscaping and Hardscapes
Box 1861, Saskatoon, Saskatchewan
Cell: 306-227-7896
We service Saskatoon and surrounding areas